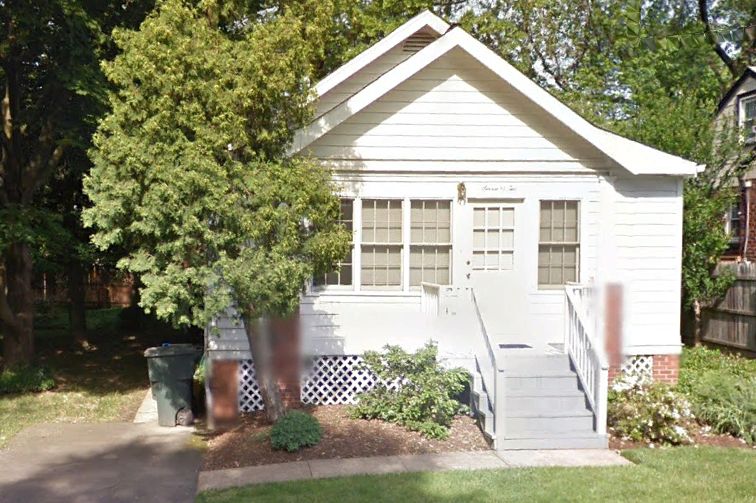 He was drafted in June 1944 and presumably due to his taking the science concentration at GW the Army trained him as an anti-aircraft radar operator. By the end of the year, however, the Axis air forces had been all but destroyed and anti-aircraft units were being disbanded wholesale to find combat replacements for the hard-pressed infantry. Steve's unit was one of those and after some training he shipped out to Europe as a newly-minted infantry private in February 1945, where he joined the 60th Infantry Regiment. He went missing from his unit in combat in Germany on 25 March and his body was found the next day. He was 19 years old. He was repatriated and buried at Arlington National Cemetery.
Steve Schlosser was born in DC in January 1926 to Lyman Swormsted Schlosser and the former Inez Groshon, moving shortly thereafter to the Reston area. They divorced sometime after that and Inez remarried to George Woodward, a carpenter, in December 1934. George, Inez and Steve moved to Alexandria and purchased the house at 702 Ramsey Street. He attended Alexandria public schools, including all four years of GWHS, a convenient block and a half from his house. At 5'11" and 143 pounds, he was more academic than athletic.
At right: Above, the Schlosser house at 702 Ramsey Street; below Steve's GWHS senior photo.
World War Two Losses
Lyman Stephen Schlosser