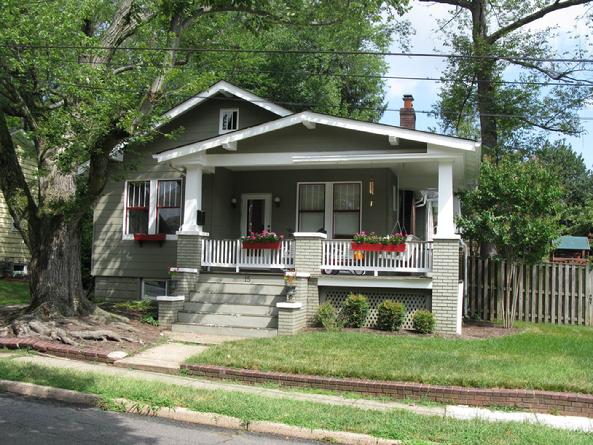 George M. Burgess, a Virginian, was only 31 years old, and his wife, the former Stella Roberts from Arkansas, 30 when they purchased a lot from the Rosecrest Company in 1928 and erected a beautiful bungalow in the fashion of the day.
George was a welder for an iron foundry and Stella a stenographer for the federal government and between them they appear to have done well financially, for they not only built the house but also employed a live-in maid to look after their daughter Dorothy (born 1924) and son George E. (1926). Shortly after moving in George founded his own company, the Hawk Welding Co. in Washington, which appears to have prospered. He sold the company in 1944 and moved to his native Culpeper to start the Burgess & Lee Foundry, but returned to his house in Rosecrest three years later.
One of his brothers, Charles, lived on East Randolph and served as vice-mayor of Alexandria, although he passed away in 1945 at 55 years of age. George went into semi-retirement in 1947, advising the Mann Potato Chip Co. Sad news struck in 1948, when Stella developed breast cancer. She fought long and hard. Indeed, George, who came down with mouth and throat cancer in 1954, actually succumbed earlier, passing away of the disease in August 1955 at age 58. Cancer finally claimed Stella as well in August 1958, at 59 years.
On Stella's death the house passed to the children, Dorothy Burgess Lindsey of Hollin Hall and George E Burgess, who had moved back to the house to help his mother. Dorothy sold her half-interest to George, then a salesman for auto parts wholesaler Lindsey Nicholson. He continued to live there into the early 1960s, but then moved to Annandale and rented it out. In March 1972 George and his wife Marjorie sold the house to William and Anne Rush, triggering a rapid succession of owners, each lasting two to seven years up to 2003 when ownership stabilized.